Accommodation
Room (1 or 2p) or Full House (6p)?
Stunning views from each room.
Renting a room gives access to the Guesthouse (room with private bathroom and terrace; share breakfast & sitting area).
In the Full House formula (renting all three rooms for at least two nights), you'll benefit from the entire domain: guesthouse, prairie, pond, fire pit, party barn and as you'ld be our only guest, we could offer extra services such as Pet, Self Catering en Play Barn.
Note: the use of the guesthouse is exclusive but other people might stay on the domain. Still, the Party Barn is never rented out to third parties for an event, we guarantee your tranquility.
Warning: the pond is not fenced, hence unsafe for children.
Guesthouse
Guesthouse De Kleine Mote is a new building with three en-suite rooms, a kitchen annex breakfast- and sitting area and a sun terrace with stunning views.
All amenities are on the groundfloor. Still, the few steps to get into the guesthouse may be inconvenient for wheelchairs.
There are no extra beds in the guesthouse. At your request, we will provide a toddler bed and our retro-caravan offers one double bed.
Rooms with a view
Three en-suite bedrooms (18 m²), each with large double bed (180 x 210 cm) and bathroom (two with walk-in shower, one with bathtub).
Each room has a french door, opening on the sun terrace and the garden with stunning views on Heuvelland. The garden is not fenced.
Each room is equipped with two armchairs, a reading lamp and a desk.
Although the rooms are identical, each room has its own personality; the style is modern, design.
Room Delahaut (walk-in shower)
Room Wyckaert (walk-in shower)
Retro-caravan
Our caravan (Château, built in 1977) is in original condition and offers a sleeping place for two people (bed 125 x 195 cm) with basic comfort. The caravan does not offer any sanitary facilities and can only be rented by a guest staying in the guesthouse for additional sleeping place.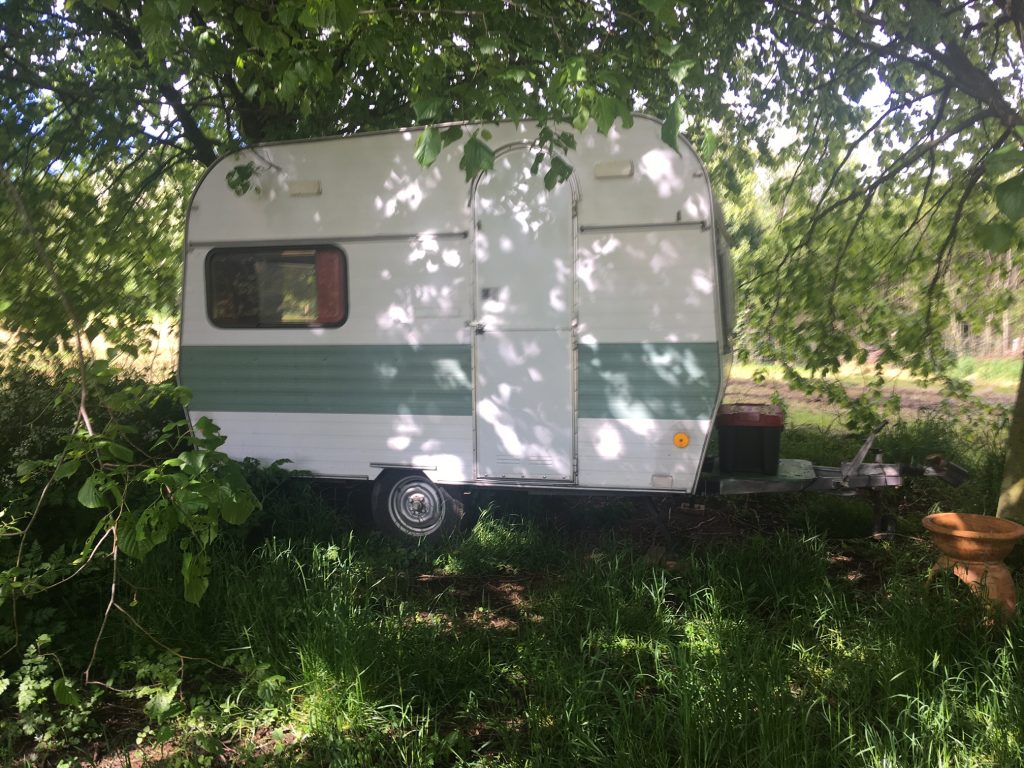 Sun terrace
Each room has a sliding door to sun terrace with stunning view. Weather permitting, you can enjoy your breakfast on the wonderful terrace by the sitting area.
Breakfast- and sitting area
Guests are invited to make use of the Breakfast- and sitting area, which has sofas and games. Hot and cold beverages in self service (honor system).
Radio nor TV but wifi.
Domain

Guesthouse
Stand-alone building, three en-suite rooms, kitchen with breakfast- and sitting area, sun terrace in its own garden, with parking space.
The kitchen is fully equiped from full-size stove and oven, dishwasher, microwave, fridge, freezer, toaster,… to cookware, tableware and utensils.
Fire Pit
Day and night, hands down the cosiest place in Heuvelland: a bench woven from willow branches, around the firebowl, by the pond. Sheltered from view and wind, with beautiful outlook.
Pond
Vibrant colors, teeming with life.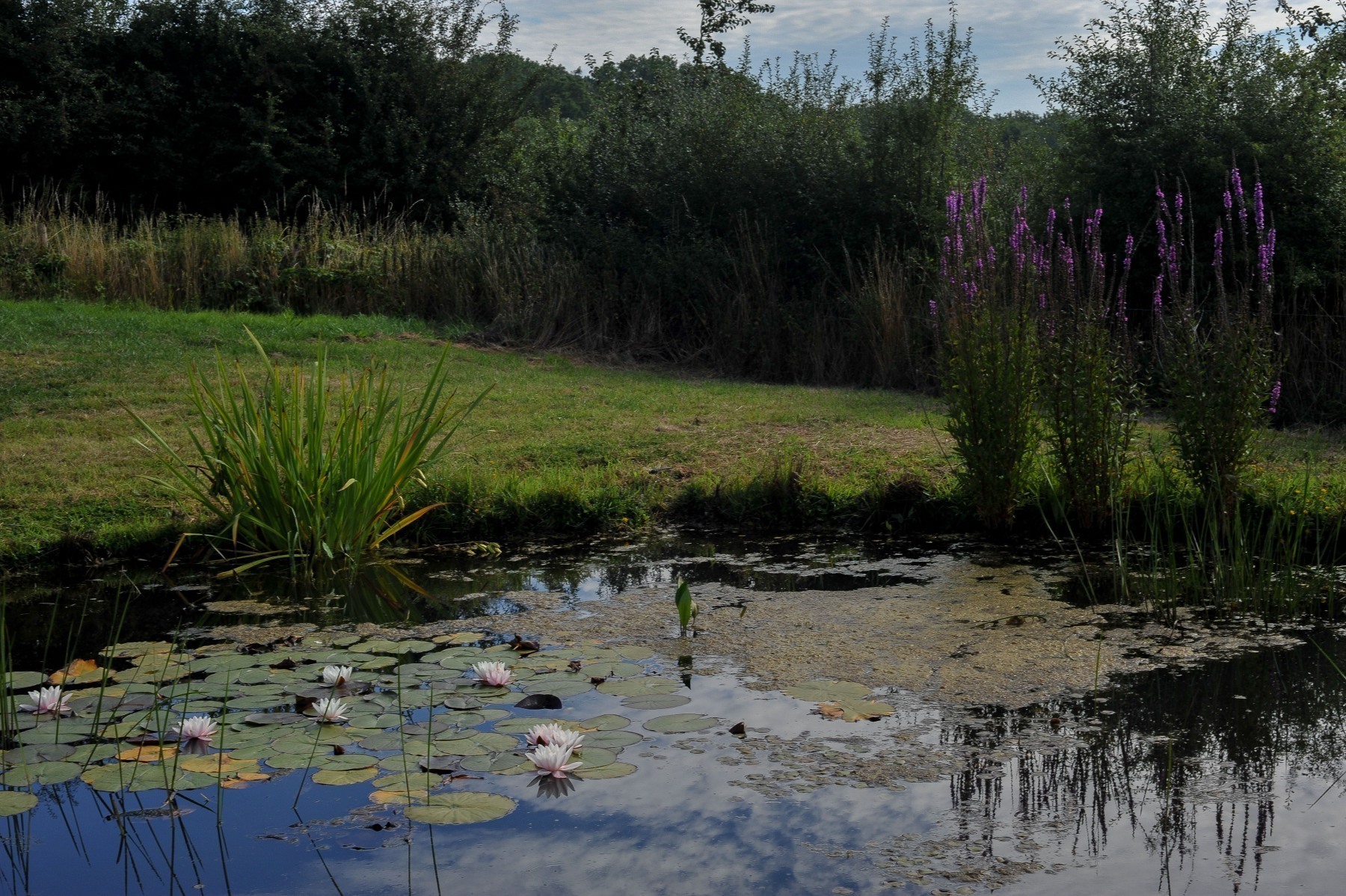 Play Barn
Perfect for our guests to relax in and enjoy a game of table football, table tennis, darts, basketball one on one.

In the Full House formula, the Play Barn can be hired for events but at 10 PM it should be quiet.
Bakehouse
The bakehouse consists of an oven and a adjoining front building; built in one line, each having a separate saddle roof.
The oven is heated with wood and used for baking bread (and pizza).
The use of the bakehouse is reserved for workshops.